Electrostatic discharge (ESD) is the release of static electricity when two objects come into contact.
For example when the charged human body comes into contact to the other charged material, static electricity will be released by transferring charge from the one side to the other side.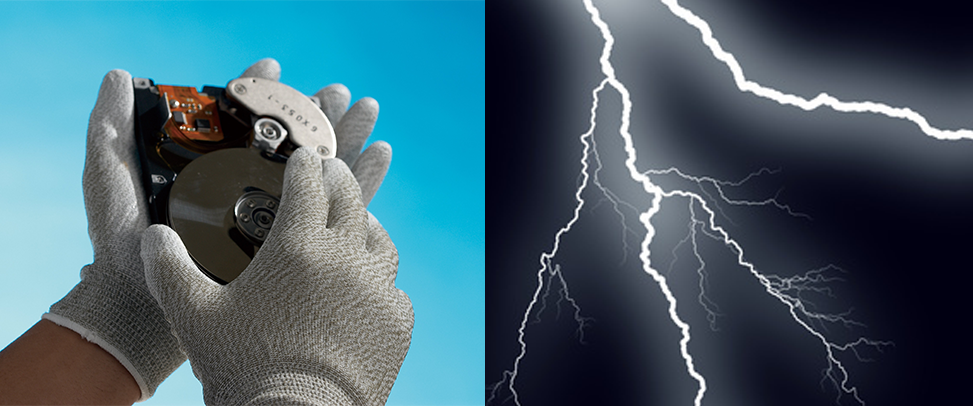 You might have an experience of the shock you receive when you touch the metal door knob when you intend to open your car door or the static electricity you feel when you put on clothes after drying.
The human body, including the hand, charges itself with electrical charges.
Human body is charged even in natural body movement like walking or hand moving.
Risks of Electrostatic discharge (ESD)
Many electronic devices are sensitive against electrostatic discharge.
For example it is said that hard drive devices may be damaged by only 10 volts of electricity migration.

How to prevent ESD;
Need to change the direction of the electrostatic charge migration to go into the ground instead of towards the device. To ground yourself by using a wrist strap.
To wear anti-static shoes and clothes.
To adopt the ESD floor mat.
SHOWA offers;
Remember the shock you receive when you touch the metal door knob.
Importantly hands can directly come into contact to the object and more often than other body parts.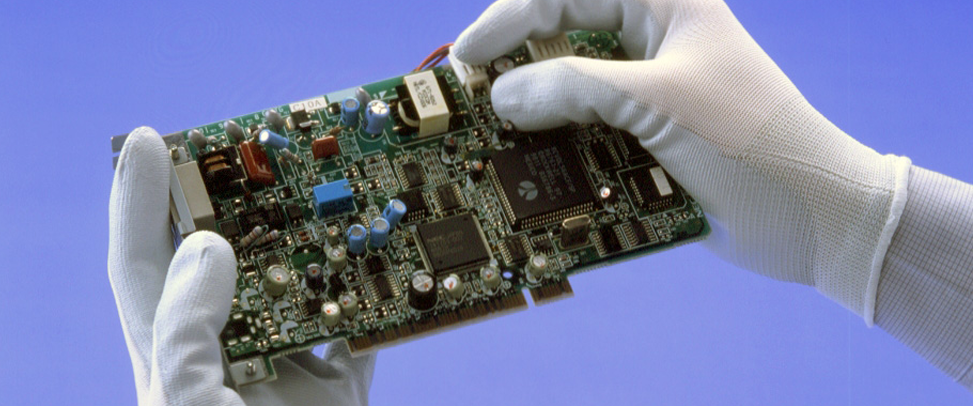 SHOWA offers the right anti-static hand protections that prevent electrostatic charges.
Ignition accident hazard due to static electricity

Dealing with flammable fuels.
While the liquid itself is not burnable, the flammable vapor generated by the evaporation of the liquid is burning as a flame.
Most importantly, it is said that the combustible vapor has very small energy required to ignite in the air, and it easily ignites with a weak electric spark.
Rather than other body parts, hands may often get closer to the flammable vapor during working.
In addition direct contact to some kinds of flammable fuels is said to be harmful.

In order to protect your hands against oil and reduce risks of electrostatic discharge(ESD) SHOWA has invented excellent gloves.
SHOWA recommends suitable gloves for oil related operation, for example working task of turning oil nozzle when charge or delivery oil, which requires attention to electrostatic discharge.
No.660ESD