Product Stories
The originality only SHOWA can provide
back ground
An industrial work glove is needed for both functionality and toughness. The traditional glove, of that time, didn't have both. Founder Mr. Tanaka whose experience was in the manufacturing of tubes for fountain pens which inspired him to develop new glove with same PVC material. The new glove was designed with the needed demand for functionality. It's fingertip and palm were thick for safety and thinner in the cuff for easy donning and doffing. Due to smooth finger movement and toughness for long life, the new glove was gaining popularity in both marine use, industrial sectors and the fisherman's trade. At that time the glove was black in color. After the initial launch, Mr. Tanaka added violet, pink and green colors to the product portfolio. The changes in color allowed new market channel became used by the family as a household glove which created strong growth for Mr. Tanaka's PVC technology.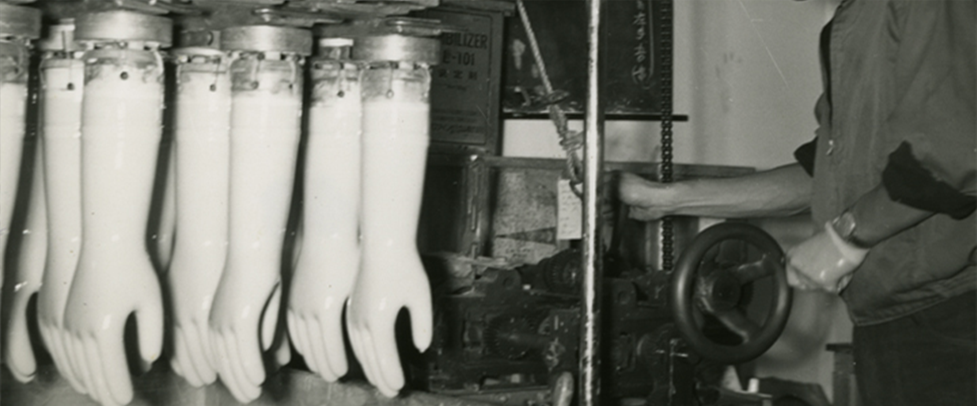 Always Innovating. Never Imitating.
This newly innovative PVC has superior functionality and rugged toughness. Founder, Mr. Tanaka, was confident that his PVC technology had an enduring demand.
In his memory, there was a comrade who was afflicted by frostbite due to the cold climate in WW2, and he lost some of his fingers as a result. Upon reflection of this event it inspired Mr. Tanaka to realize his lifelong pursuit, protecting hands. Mr. Tanaka was a perfectionist, and he took this personality trait into his business. If he found even the smallest defect, it was not acceptable. "When he found only one defect, it means that all products within that manufacturing run have a problem!" The mixer of material, a boiler that cures the glove former, inspection device, every process may have a problem, he would assume.
Once, however, he discovered the issue and overcame those imperfections, a newly founded know-how of quality-first manufacturing manifested. Mr. Tanaka became highly motivated to this challenge and supported it by implementing strict quality controls. In 1954 the world's first PVC working glove was born.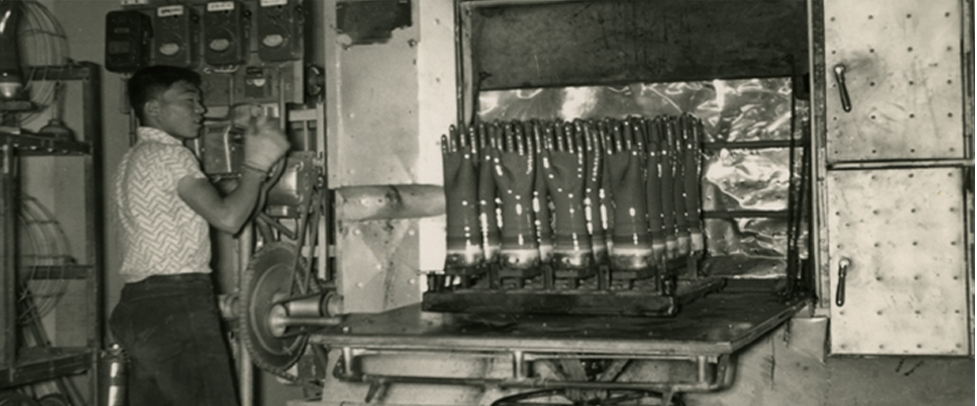 back ground
Due to rapid automation in 1970's, the PVC industrial glove hit a turning point. Precision work became the main purpose of working glove which used to be worked by hand until then. Development of new products demanded the ability to use finger touch with precision while keeping its toughness and durability.
On the other hand, SHOWA received customer complaints to get rid of the seam inside the glove due to discomfort. The new PVC glove "SHOWA 610" was developed with a seamless, much more comfortable inner liner. This product was the first patent protected product for SHOWA®. This patent gave nearly 20 years of exclusive rights to sell and thrust the company into a prosperous future.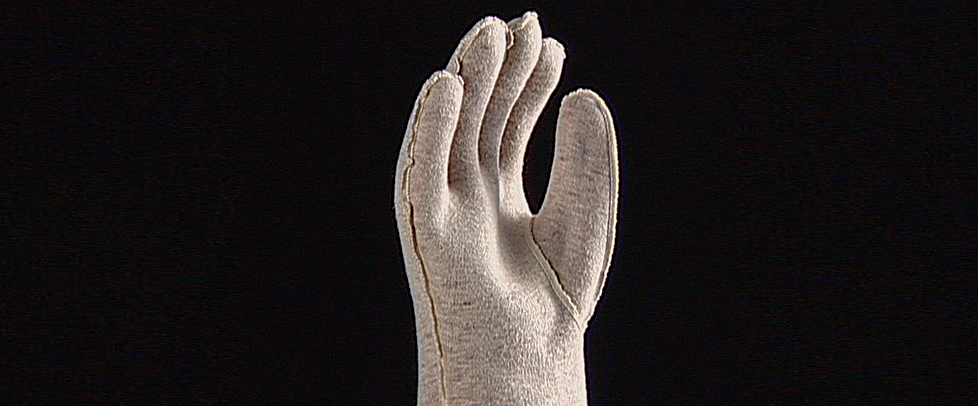 expand market share with high quality, called "downstream strateg"
The development of seamless glove was a process of trial and error. Compared to the traditional sewn glove, coating resin over seamless knit liner proved to be a difficult process. Resin went through the surface of seamless glove because the surface of the seamless knit glove is rougher than, the existing, sewn liner. Researchers made adjustments and efforts to improve the resin and the inner liner. In 1980 production line started to manufacture, SHOWA 610 was born. During this time, the market slowly developed. This was mainly due to consumer misinterpretation of SHOWA's technology. SHOWA marketed the unmatched flexibility of the product along with the durability. But they made a slight miscalculation, the distributors misinterpreted flexibility as a weakness. This proved to be a significant set back to market penetration. As a result, the sales team performed a downstream strategy to expand market share from the bottom; they gave out the new and improved product to end users as a free sample. Initially, the younger generation began to wear the 610 and, finally a market breakthrough, then the performance and popularity gained traction through word of mouth. Once this occurred SHOWA achieved "pull-through" mass distribution. To this day, the 610 has a loyal following in the working trades that include, but are not limited to, fishing, agriculture, transport, automotive, and construction.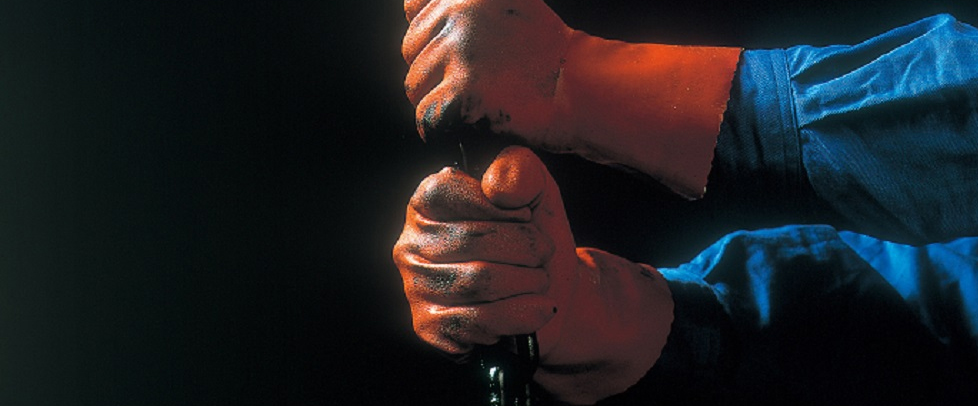 back ground
In 1980, computer hardware manufacturing started to gather momentum in Japan. With this new tide of manufacturing innovations, a need for an innovative glove that was low-lint and had a lower tendency to create dust started to develop for precision work. Greater flexibility of the fingers and improved breathability is needed to improve worker's comfort. New materials, like wooly nylon, and polyurethane producing foam were adopted. This new development proceeded with difficulty, but finally, a breathable, low dust glove "B0500" was born.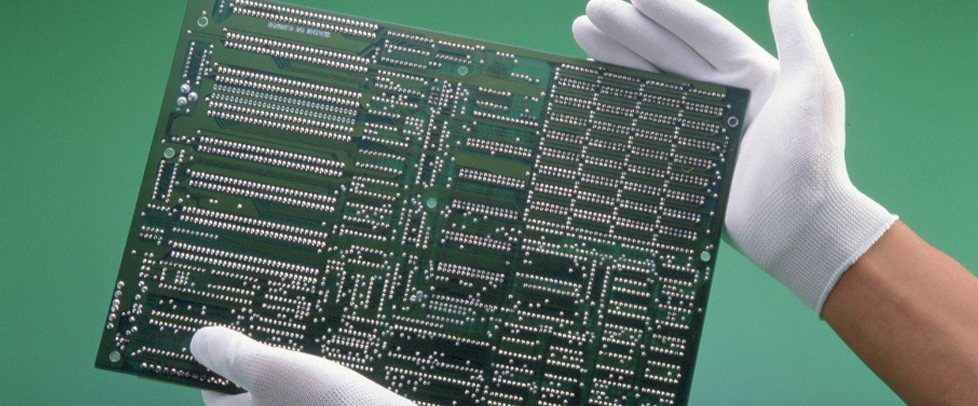 big business started from handmade
At that time SHOWA lacked distribution in the high tech industry. Due to weak sales, SHOWA did not invest in a production line, and the manual industry continued. Also, profit margins were slim, and the project itself was nearly ended. However, researchers were inspired by their collective belief that the industry demand would rise. Its grip, flexibility or breathability was the non-conventional approach. They were confident in that not only the high-tech market but much more people will be interested in this product. A free sample program was put in place and, the product recognition was realized and it doubled sales. In 1989, SHOWA built the first manufacturing line to meet the demand for this product which established the commitment to fully commercialize low-lint, polyurethane gloves, and this product started to become a major product internationally.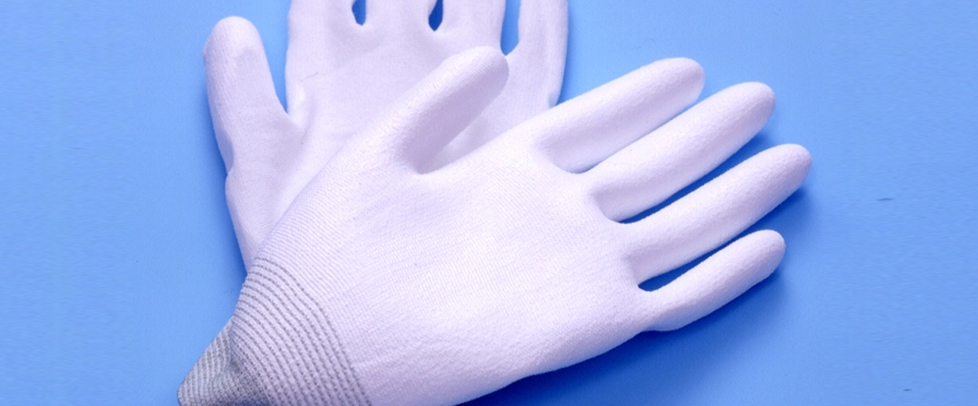 back ground
Workers in the transportation sector were wearing knitted gloves with dots, or blocks of PVC or Natural Rubber to enhance performance. Typically this type of glove had a long life, but the ill-fitting fingers prevented precision dexterity. It was common for the driver or receiver to pull off glove at paperwork or drive without the glove. The next major SHOWA innovation would solve this problem; the 310 GRIP glove was developed which had a better feeling. Improved dipping technology succeeded to add flexibility to the long life to an inferior quality product. In addition, the unique SHOWA palm coating process gave the user unmatched fit, form and flexibility.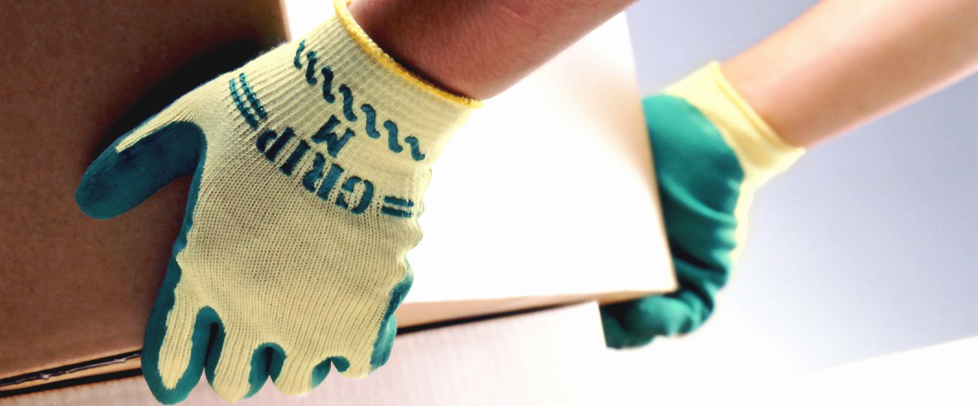 gaining popularity with concentration on usability by listenin to customer feeback
The old type of grip glove has attached some piece of rubber with adhesive. In this way, the adhesive is hardening, and the rubber is unevenly placed on the palm. As a result, the glove was inflexible and not good for precise work.
The 310 GRIP® glove had a new method that was adopted to coat latex on knitting glove directly. Flexibility is permanent, and durability is better because the latex strongly adheres, and penetrates into the knitted liner. However, researchers faced a task that if latex would penetrate inside of the glove, the user feels pain or irritation. To address this finding with an adequate method, they repeated the rigorous SHOWA practice of trial and error. In addition, for a better feeling, new production process realized palm coating, breathable on the back side of the glove. This remarkable innovation impressed the marketplace and rose to the top of SHOWA's strong line of products. Thus changing the glove industry forever.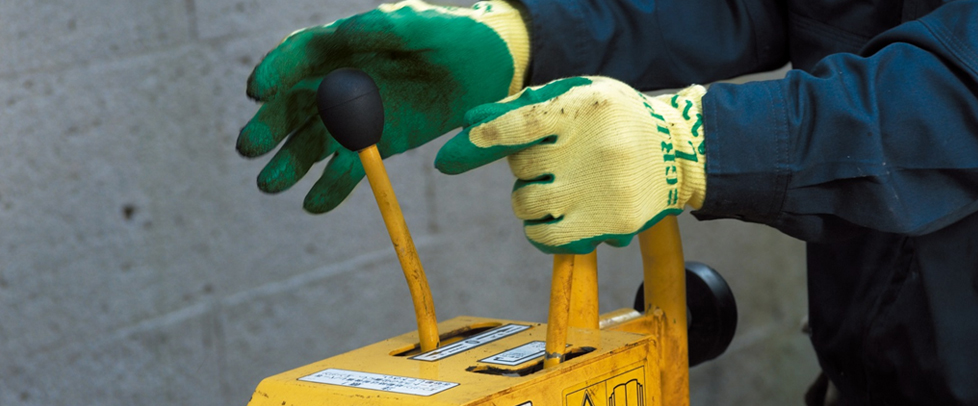 back ground
At the first of 2000's palm coated gloves were the main stream in the industrial glove industry because of breathability. However, the palm coated glove is structurally easy for water or sand to permeate inside the glove. On the other hand, the water resistant glove is fully covered with resin which makes hand sweat with heat and makes the glove uncomfortable for user.
Fully coated glove with breathability seemed like an unreasonable or unachievable mission, but with SHOWA innovation leading the way, development started. A moisture wicking and water resistant, new material were adopted. Moisture from the hand breathes out, but water cannot permeate the outer coating. In addition, this glove will fit the natural curvature of the hand and greatly improve flexibility. And, with much anticipation, new product TEMRES® is born.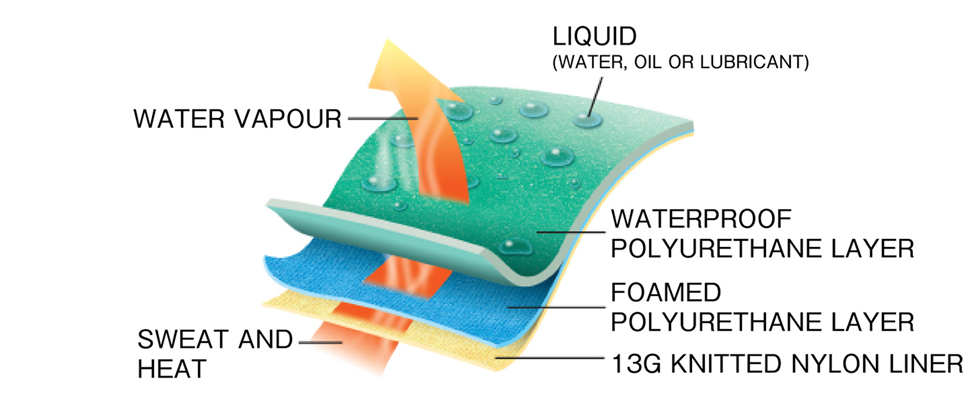 big improvement to follow user's voice makes big hit
The long awaited innovative new product "TEMRES®" was met with market resistance. Due to the price being higher than the existing competitive category and, the target end user, is agriculture which typically has a conservative budget for hand protection. Researchers persevered by analyzing the user feedback with patience. Improvement was needed in various features of the glove, flexibility and grip.
Improvement was needed in various features of the glove, flexibility and grip.
In 2009 TEMRES was wholly redesigned. The new TEMRES®was relaunched with tremendous demand and grew rapidly becoming a top-selling product, globally. The series of TEMRES expanded to a thermal protective offering and a jersey cuff type. Today TEMRES is an industry standard, and a product regularly used by various kinds of fields, not only agriculture, but marine, fishing, climbing, outdoor sports enthusiasts, and the list is growing.