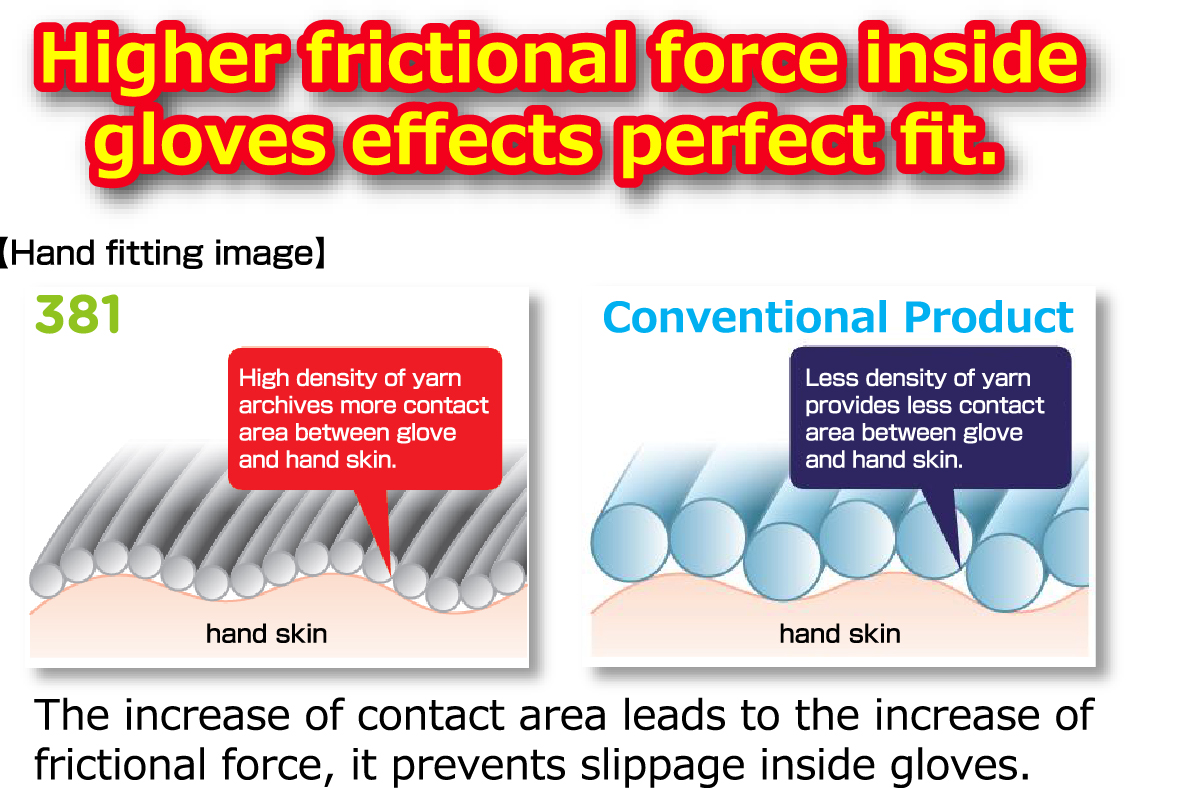 SHOWA engineered microfiber yarns Adopted highly elastic and soft microfiber liner Excellent Fitting Feel like 18 gauge seamless liner
Part of Microfiber gives high frictional force, so it prevents slippage of fingers or palm inside gloves.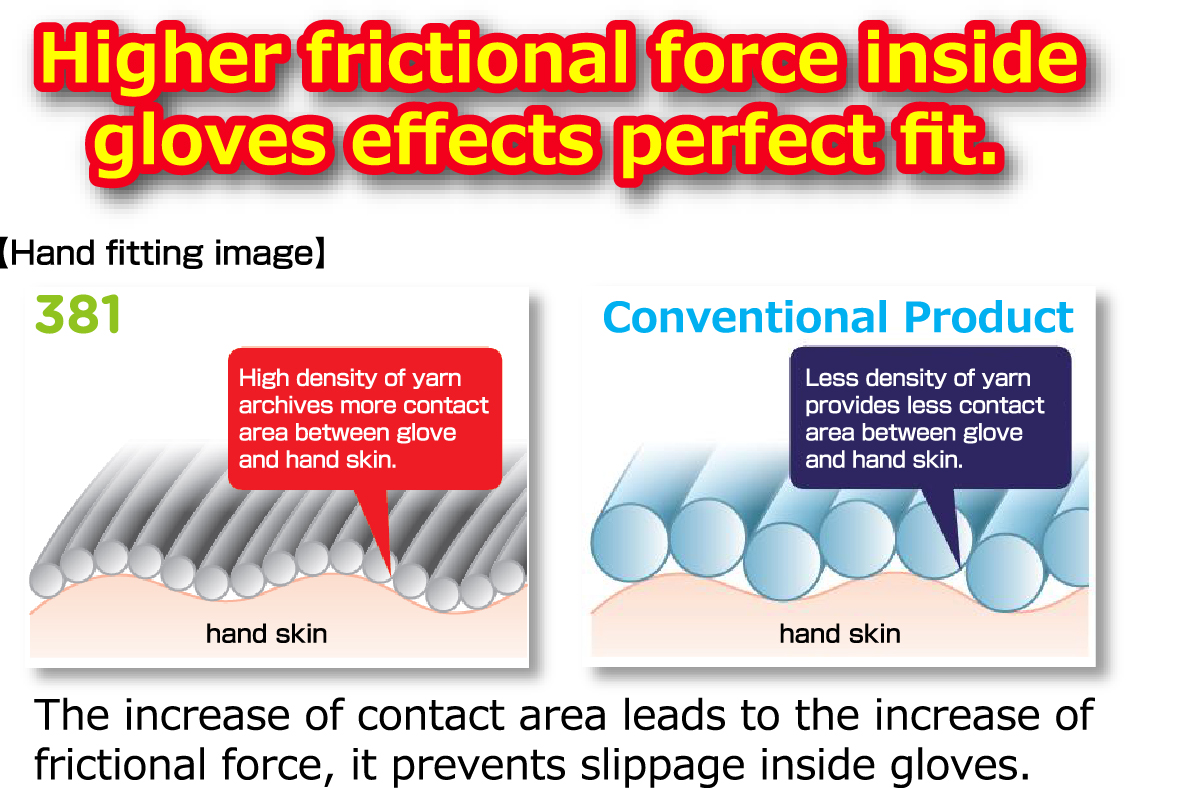 Suitable for various fine works
More easy to handle fine parts such as bolts, screws, springs and so on.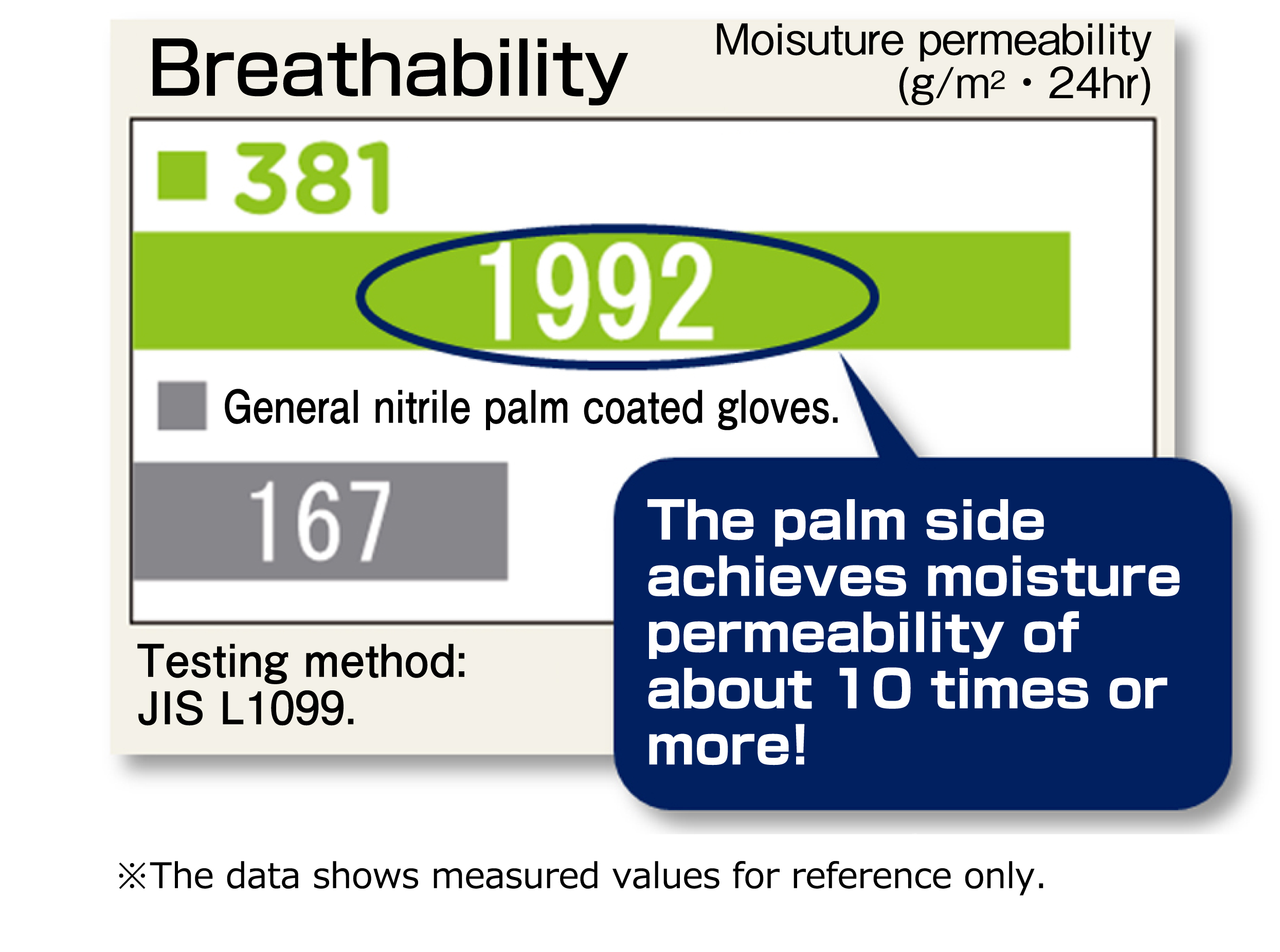 Improved abrasion resistance EN 388 Abrasion resistance level 4 Achieved thinner than our conventional foam nitrile coating model.Offers high abrasion resistance and good sensitivity
Thin thickness of finger provides an excellent level of tactility and sensitivity.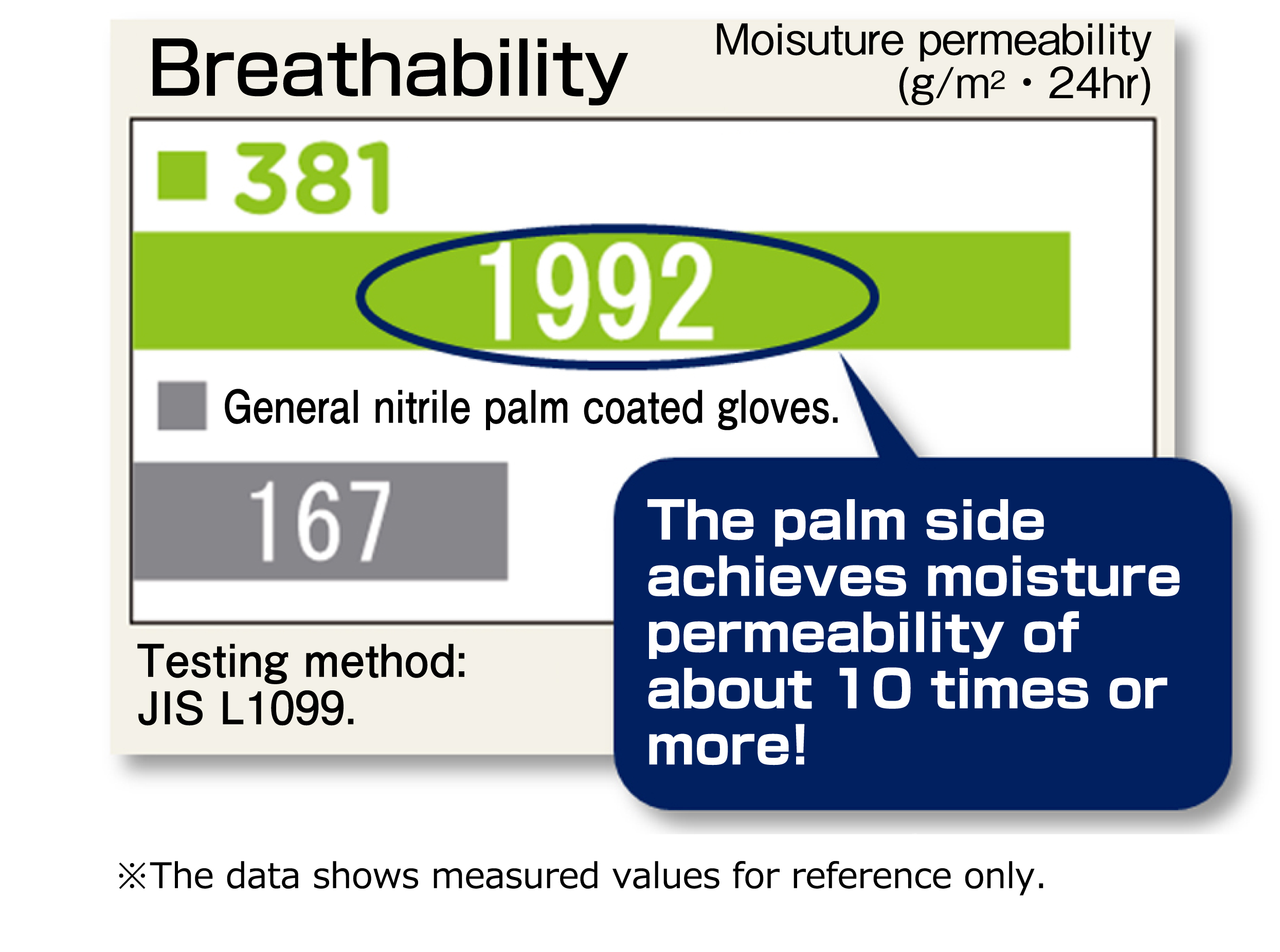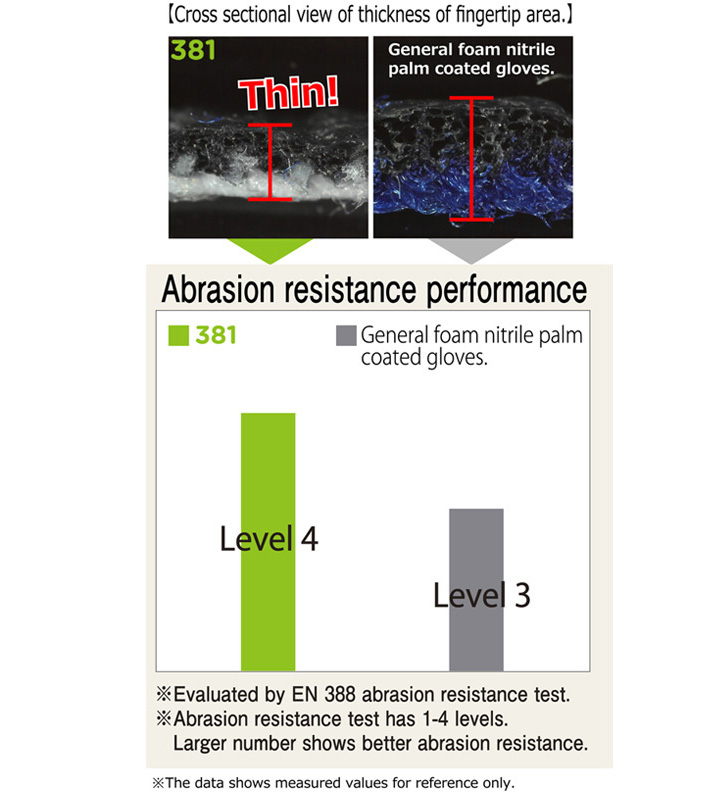 Breathable resin surface of palm coating.
Breathable technology keeps your hands dry.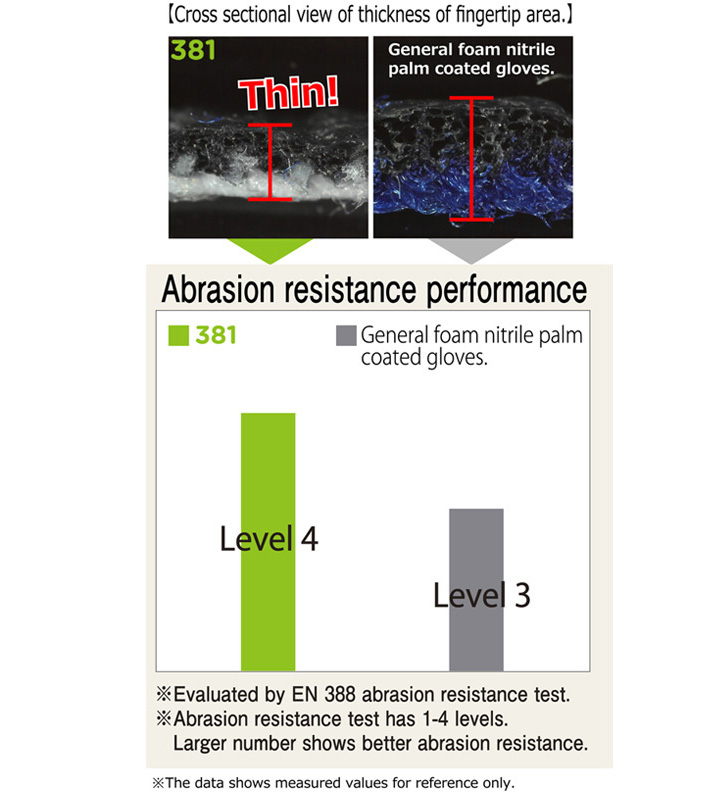 Improved grip performance against oil and wet
Improvement of oil and wet grip performance due to using our proprietary press finish on the surface of coating.
Click to play videos.
Product description

Seamless knit designed to prevent irritation.
13 gauge liner realizes ultra light weight and elastic low lint.
Microfiber liner prevents slip inside glove and keeps comfortable.
Foam nitrile coating keeps your hand dry and provides excellent grip.
Embossed finish improves grip performance and durability.
Original ergonomic design provides superior comfort long time.
Liner of filament yarn designed elastic low lint.
Keep function after washing.
No latex allergy risks.

Recommend Industries

Automotive

Machinery & Equipment

Construction

Facility maintenance

Transportation & Warehousing

Material

Liner:
Nylon
Polyester, Polyurethane
Coating:
Nitrile

Country of origin
Vietnam
Packaging
1 pair in a bag , 120 pairs in a carton
Details

SIZE
COLOR
LENGTH
LENGTH
(palm)
LENGTH
(middle finger)
6 / S
gray
22cm
16cm
7.5cm
7 / M
gray
23cm
17.5cm
7.7cm
8 / L
gray
25cm
18.5cm
7.9cm
9 / XL
gray
26cm
20cm
8.4cm
10 / XXL
gray
27cm
21.5cm
8.7cm

Standards

Care Instruction
・ Protection against mechanical risks.
・ Do not use where there are chemical, electrical, thermal or entanglement risks.
・ The performance levels apply to the coated surface only.
・ Store in a dry place, away from the light.
・ Wash at 40℃ max.
・ No change in performance after 3 wash cycles.