Engineered for reaching high level of oil resistance High abrasion resistance EN 388 level 4
Tough against oil
Not likely to be deformed after hours of dealing with oil

Anti-slip finish on the hand High grip performance against oil Firmly grasp oily and wet objects
Enough thickness and softened
Gloves catch the surface of objects well.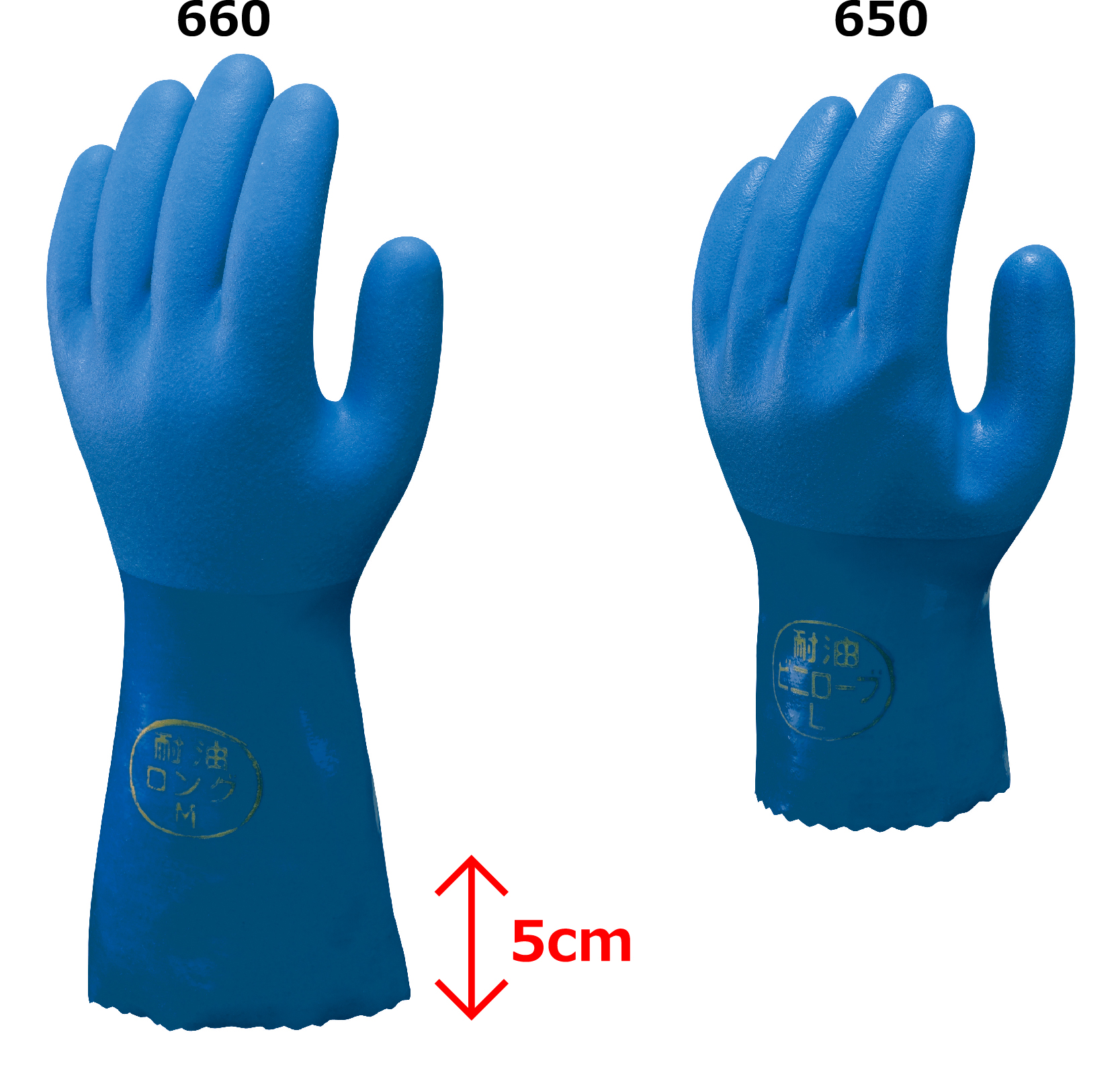 Less tiring after hours of use Adopting seamless knit cotton liner enhances comfort inside gloves Long cuffs
Ergonomic designed hand mould that replicates the nature curves.
Designed for easy movement and continuous wear.
To block water or oil entering from cuffs.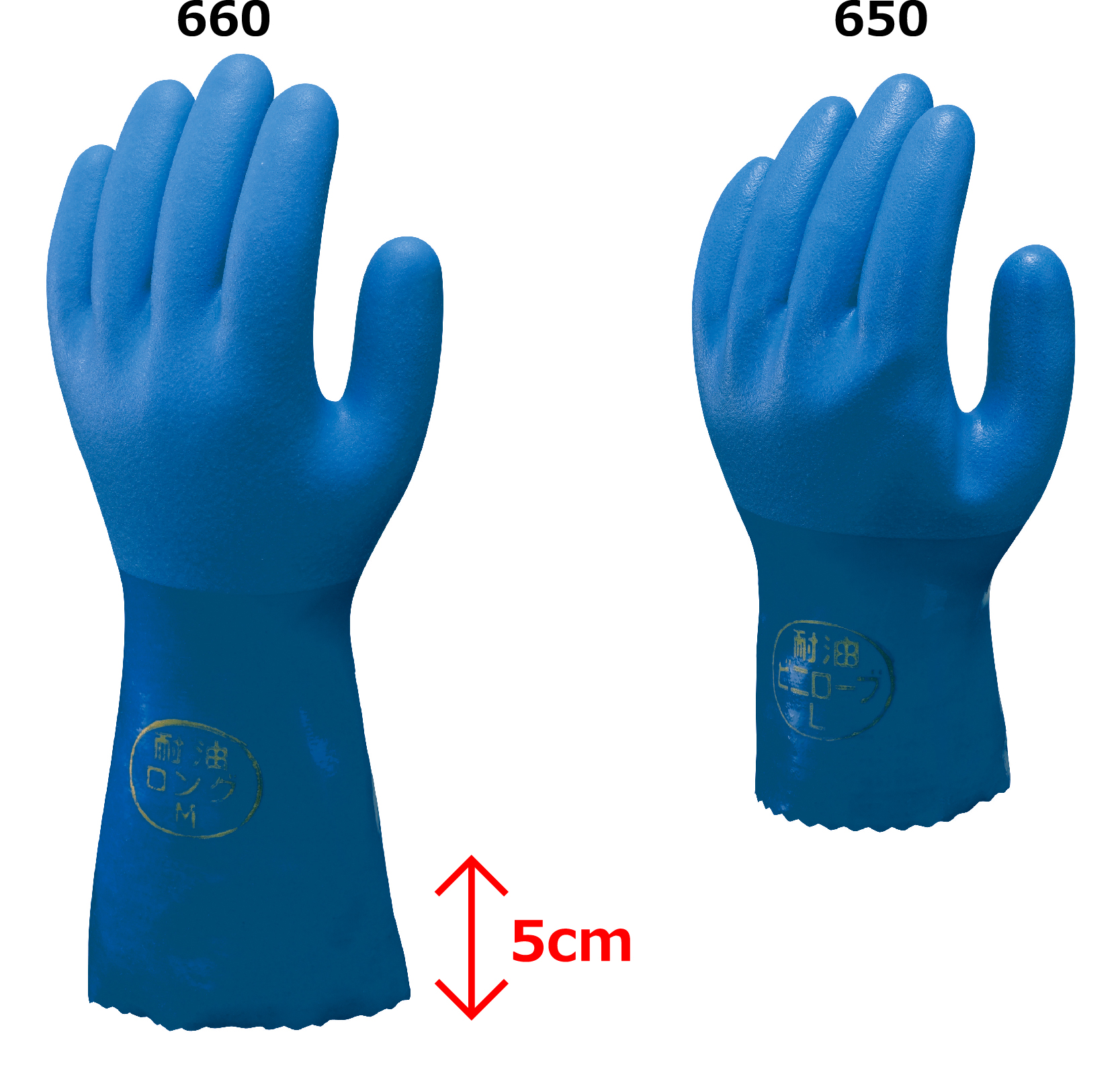 Product description

Seamless knit designed to prevent irritation.
Special compound PVC realizes superior oil resistance.
Rough finish enables to grasp object firmly long time.
Original ergonomic design provides superior comfort long time.
Extended cuff protects wrist area.
Special treatment prevents bacteria and odor incident.
Keep function after washing.
No latex allergy risks.

Recommend Industries

Machinery & Equipment

Facility maintenance

Oil & Chemical

Marine

Agriculture & Gardening

Material

Liner:
Cotton
Rubber Urethane
Coating:
PVC

Country of origin
Malaysia
Packaging
1 pair in a bag , 60 pairs in a carton
Details

SIZE
COLOR
LENGTH
LENGTH
(palm)
LENGTH
(middle finger)
8 / M
blue
30cm
22cm
7.8cm
9 / L
blue
30cm
23.5cm
8.2cm
10 / XL
blue
32cm
25cm
9cm
11 / XXL
blue
32cm
25.5cm
9.3cm

Standards

Care Instruction
・ Dipped PVC glove with a seamless cotton support.
・ The nominal size is for a glove that has been stretched to fit on the hand.
・ Do not use with chemical substances, other than those tested, without carrying out a test first.
・ Ideal for handling work when oils, chemical substances or hydrocarbons are present (specially treated).
・ Permeation performance level (EN374-3) information does not reflect actual duration protection in the workplace due to other factors influencing performance.
・ Recommended for use by those allergic to natural latex.
・ Store in a dry place, away from the light.
・ Decontaminate/cleanse with running water, while on hands, using a neutral detergents if required.