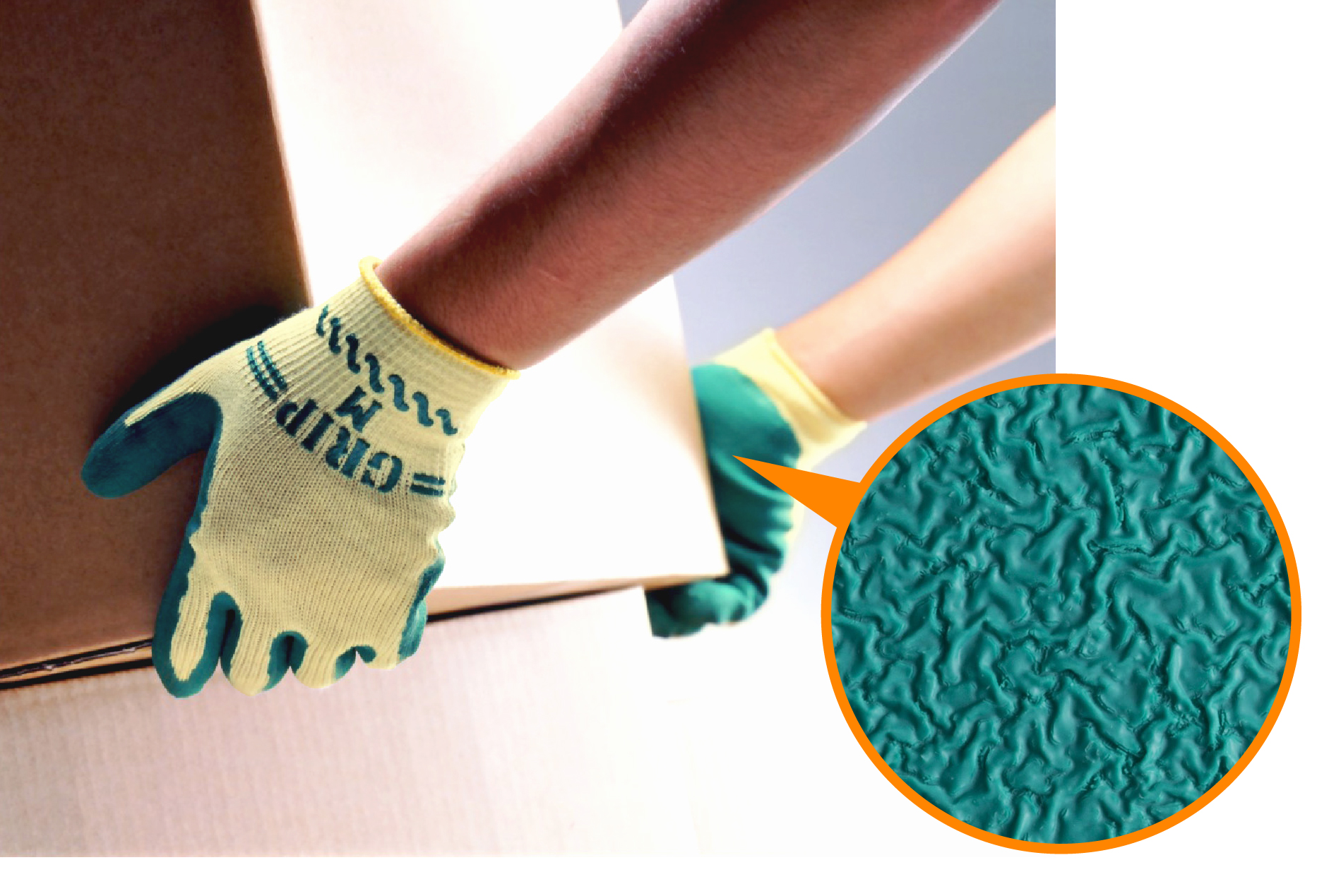 Excellent grip performance Innovative non-slip finish on the coating surface. Over 20 years experience
Stick and hold the surface of cardboard boxes.
Support your conveying operation of baggage.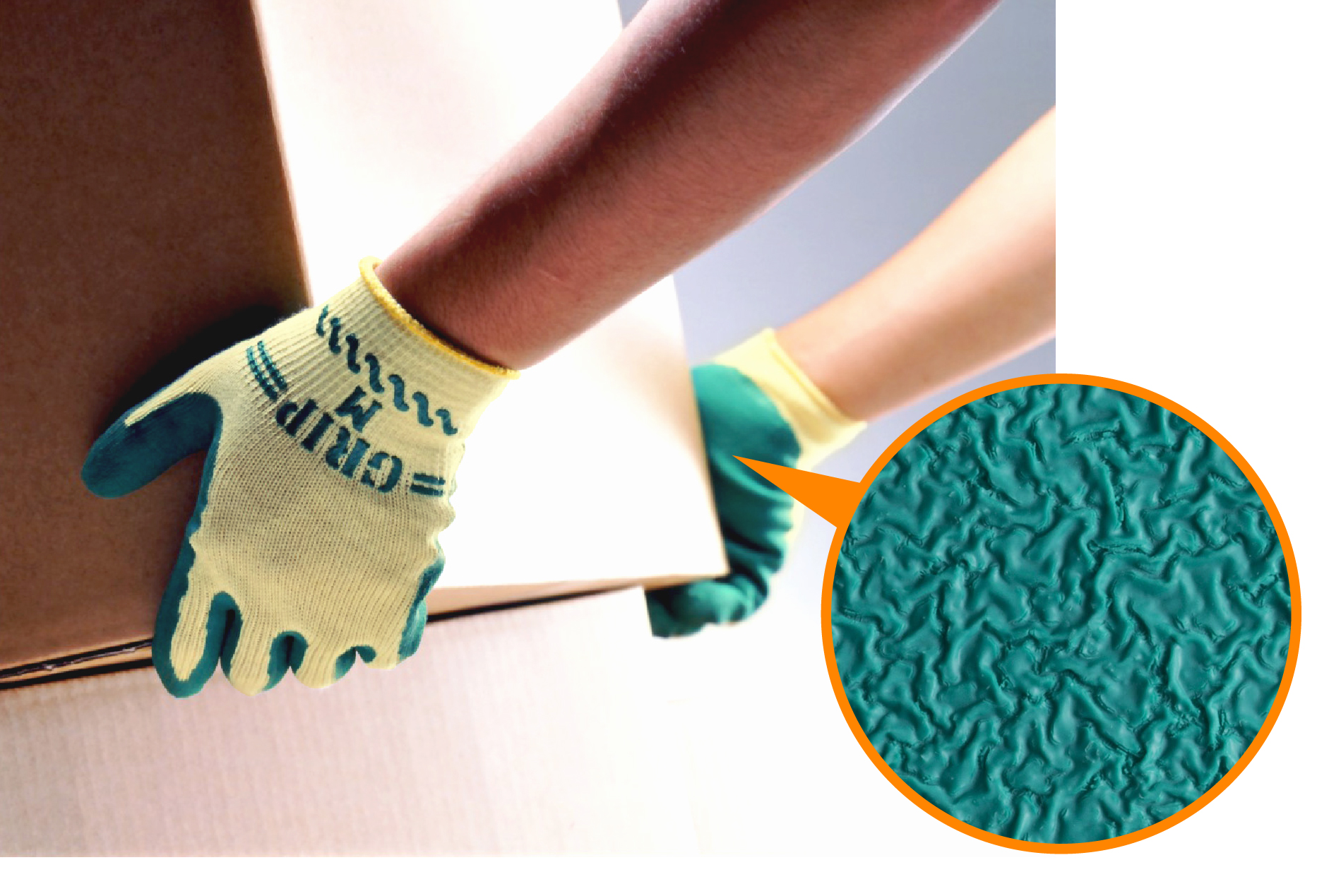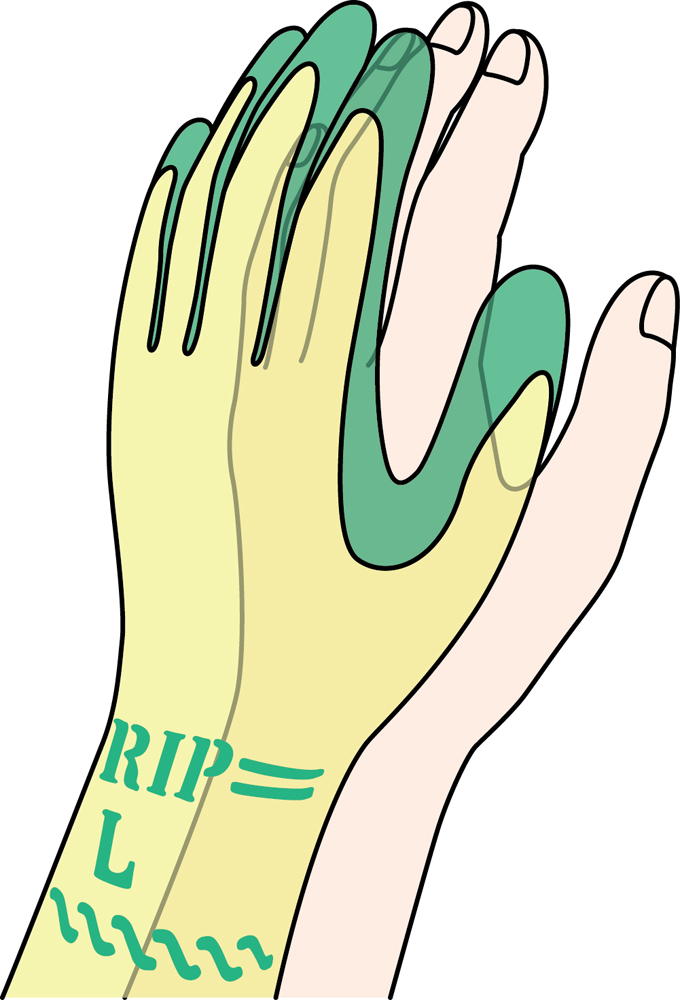 Less tiring after hours of use
Ergonomic designed hand mould that replicates the nature curves.
Designed for easy movement and continuous wear.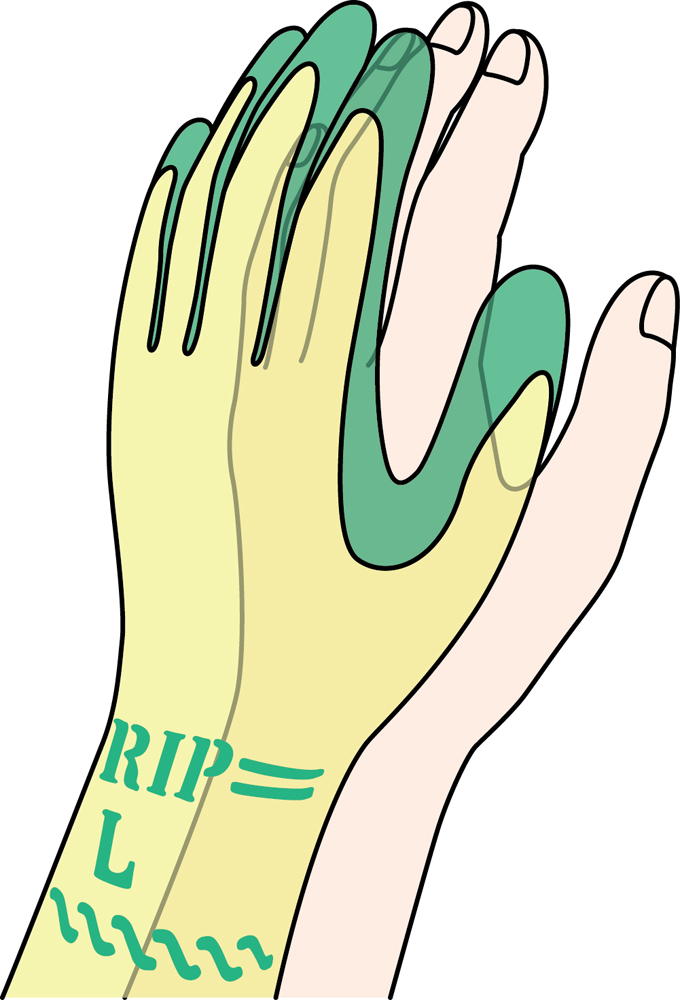 Product description

Seamless knit designed to prevent irritation.
Latex coating offers excellent grip performance.
Original ergonomic design provides superior comfort long time.
Special treatment prevents bacteria and odor incident.
Keep function after washing.

Recommend Industries

Automotive

Machinery & Equipment

Glass & Building materials

Construction

Transportation & Warehousing

Agriculture & Gardening

Material

Liner:
Polyester
Cotton, Other
Coating:
Natural rubber

Country of origin
Malaysia
Packaging
1 pair in a bag , 120 pairs in a carton
Details

SIZE
COLOR
LENGTH
LENGTH
(palm)
LENGTH
(middle finger)
6 / XS
green
20cm
17.5cm
6.8cm
7 / S
green
22cm
19.5cm
7.4cm
7 / S
black
22cm
19.5cm
7.4cm
8 / M
green
23cm
21cm
7.8cm
8 / M
black
23cm
21cm
7.8cm
9 / L
green
24cm
23cm
8cm
9 / L
black
24cm
23cm
8cm
10 / XL
green
26cm
24.5cm
8.2cm
10 / XL
black
26cm
24.5cm
8.2cm
11 / XXL
green
28cm
25.5cm
8.4cm

Standards

Care Instruction
・ May cause latex allergies. The amount of extractable protein is 76.7 µg/g.
・ Protection against mechanical risks.
・ Do not use where there are chemical, electrical, thermal or entanglement risks.
・ The performance levels apply to the coated surface only.
・ Store in a dry place, away from the light.
・ Wash at 40℃ max.
・ No change in performance after 3 wash cycles.