Oil resistance Abrasion resistance
Nitrile has high level of durability and oil resistance features.
Effective long lasting grip in oil.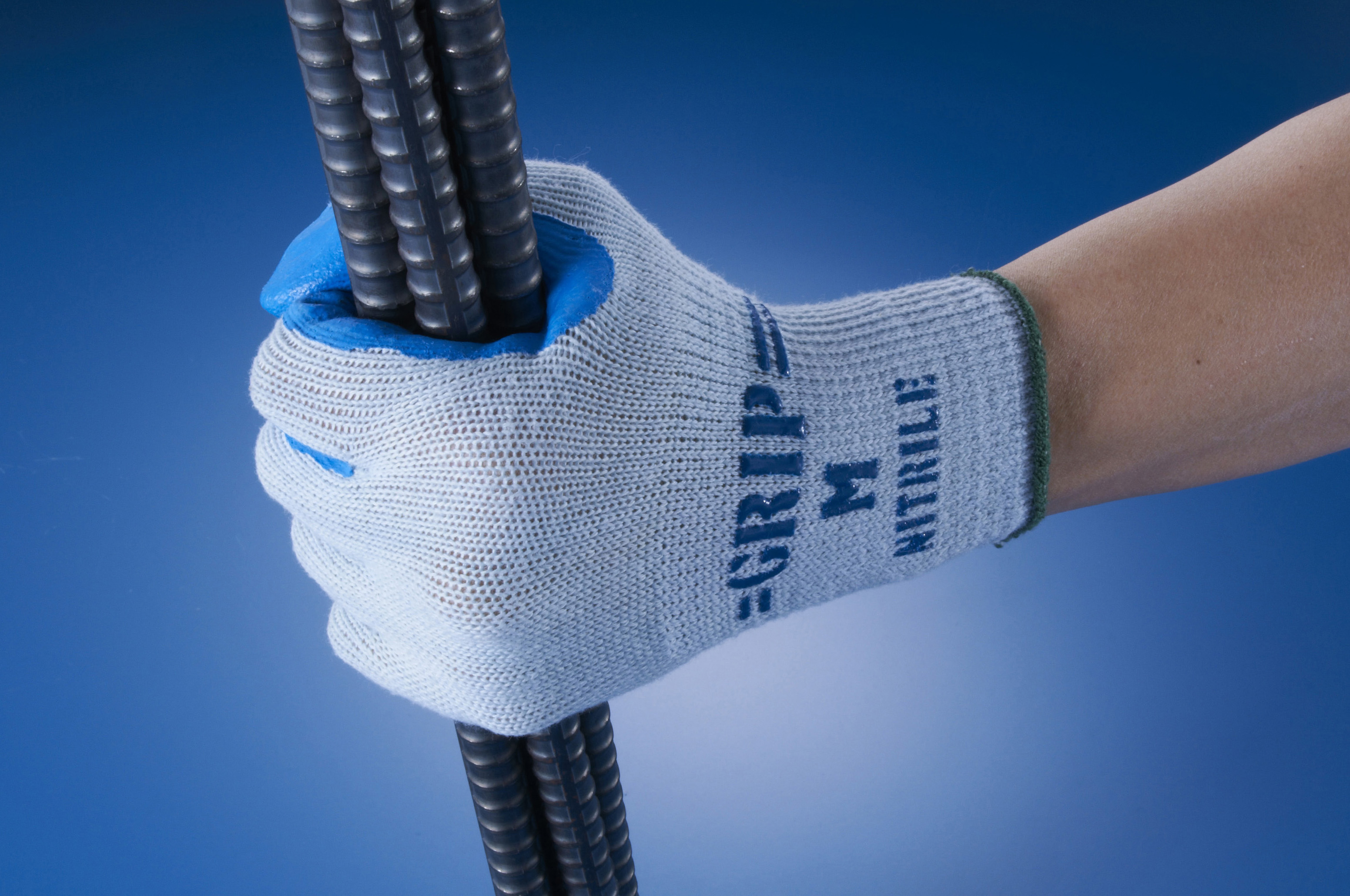 High grip performance Original non-slip finish on the coating surface.
Feel like stick to work objects.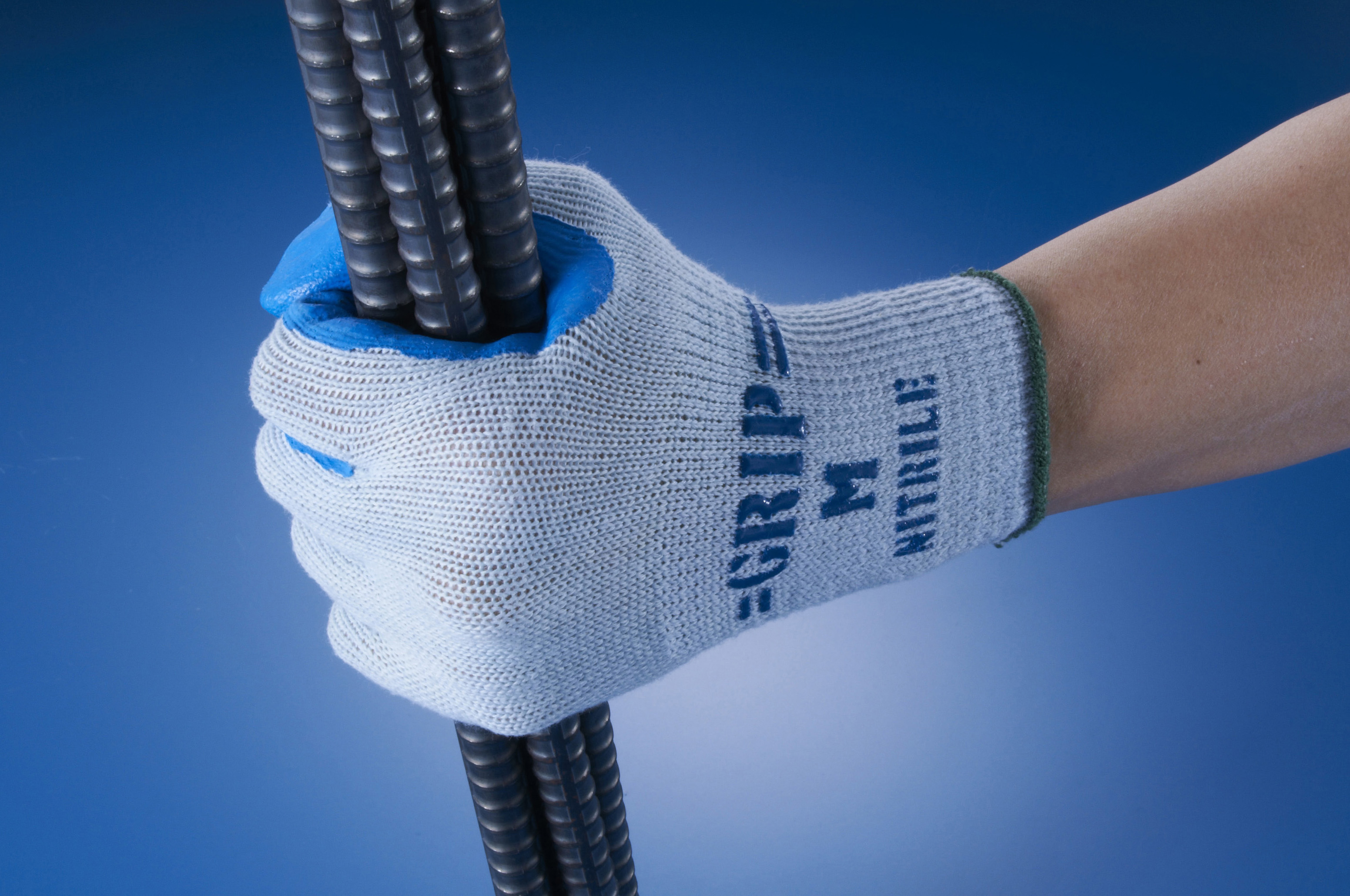 Product description

Seamless knit designed to prevent irritation.
Nitrile coating provides high level of durability and tactility.
Rough finish enables to grasp object firmly long time.
Original ergonomic design provides superior comfort long time.
Special treatment prevents bacteria and odor incident.
Keep function after washing.
No latex allergy risks.

Recommend Industries

Automotive

Machinery & Equipment

Glass & Building materials

Construction

Transportation & Warehousing

Agriculture & Gardening

Material

Liner:
Polyester
Cotton, Other
Coating:
Nitrile

Country of origin
Vietnam
Packaging
1 pair in a bag , 120 pairs in a carton
Details

SIZE
COLOR
LENGTH
LENGTH
(palm)
LENGTH
(middle finger)
7 / S
green
22cm
19cm
7.5cm
8 / M
green
23cm
21cm
7.7cm
9 / L
green
24cm
22cm
8cm
10 / XL
green
26cm
24cm
8.2cm

Standards

Care Instruction
・ Glove knitted from cotton and polyester.
・ Nitrile Butadiene Rubber coating on the palm, under the fingers and on the last phalange on the back
of the finger.
・ The glove protects against mechanical risks.
・ Do not use where there are chemical, electrical or thermal risks.
・ Because of their high traction resistance, do not use these gloves when there is a risk of them being
caught up in moving machinery.
・ The glove does not contain any substances at rates that are known or suspected to have harmful
consequences on the hygiene or the health of the user under foreseeable using conditions.
・ Store in a dry place, away from the light.
・ Wash at 40°C max with neutral detergent.
・ No change in EN388 test performance after 3 wash cycles, however, in-service performance may differ.