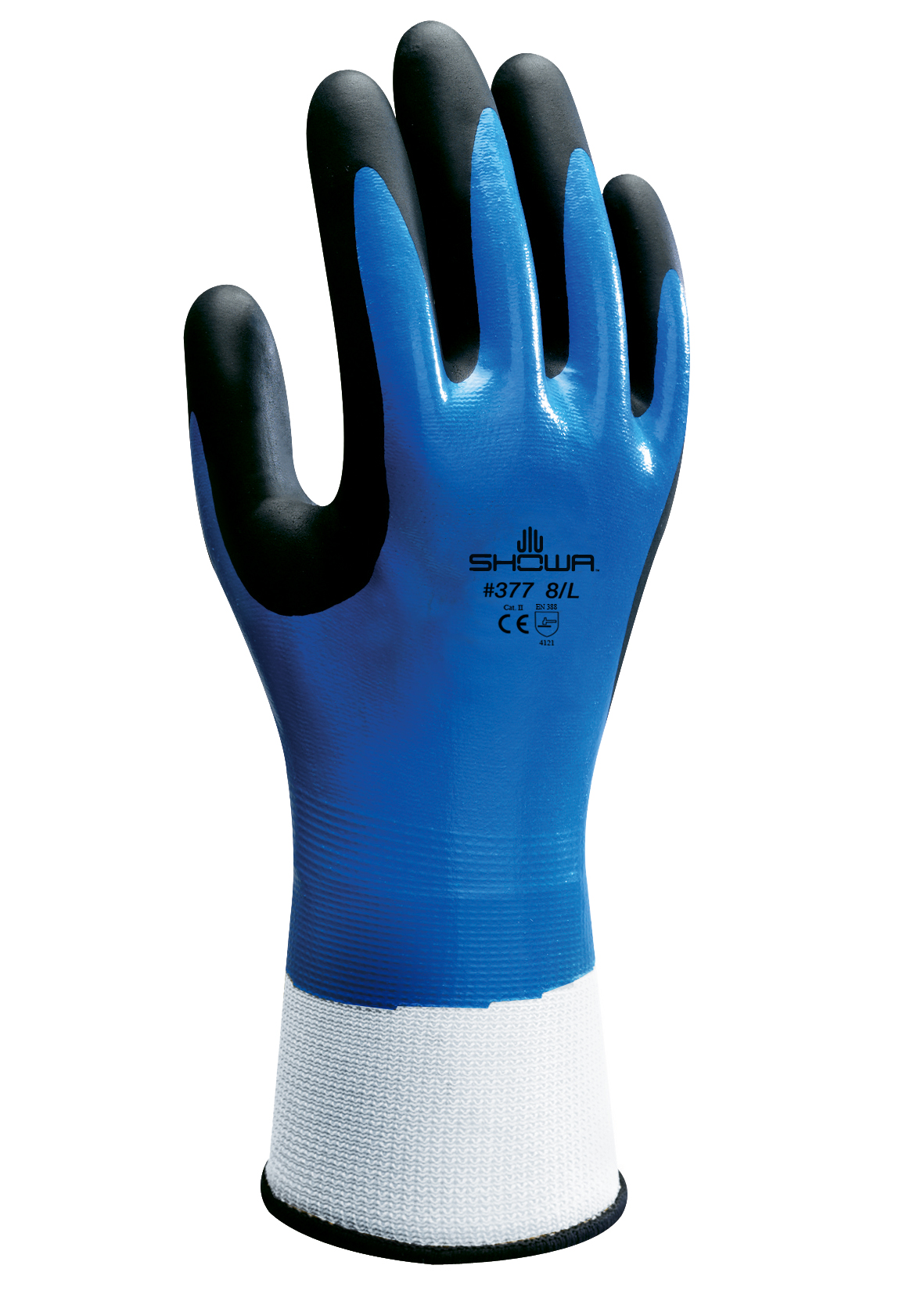 Double dipped, full coated, with an extra foamed nitrile finish on palm.Liquid-proof to end of coated area.High abrasion resistance-EN 388 Level4
Nitrile protects the hand from oils, hydrocarbons, grease and abrasion.
Prevents oil
Advanced dual coating enhances durability.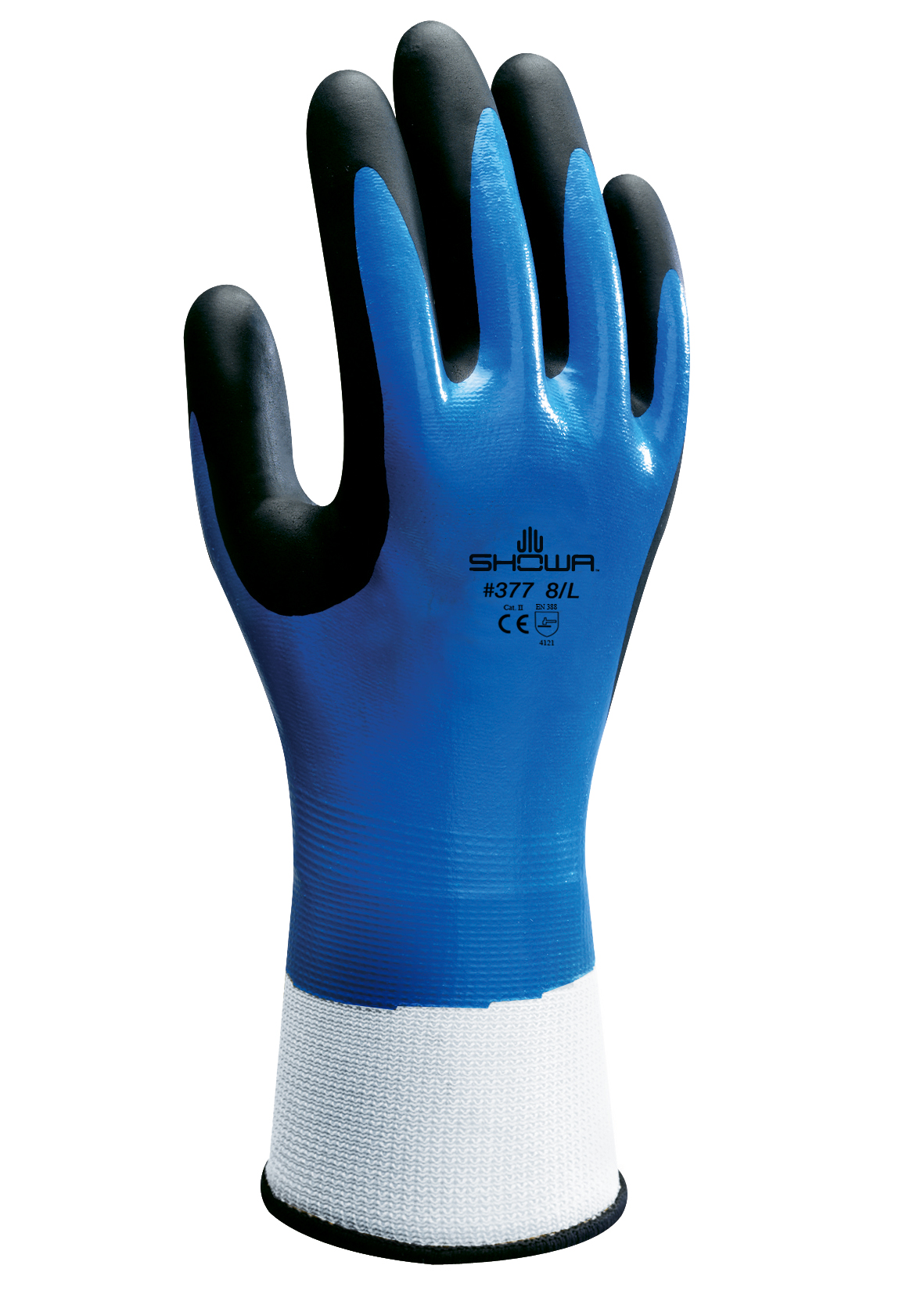 Oil resistance Optimal grip performance in wet & oily conditions
Foam nitrile palm coating offers long lasting grip performance under wet and oily conditions.
Product description

Seamless knit designed to prevent irritation.
13 gauge liner realizes ultra light weight and elastic low lint.
Dual coating provides excellent level of dexterity and tactility.
Original ergonomic design provides superior comfort long time.
Keep function after washing.
No latex allergy risks.

Recommend Industries

Automotive

Machinery & Equipment

Construction

Transportation & Warehousing

Oil & Chemical

Agriculture & Gardening

Material

Liner:
Polyester
Nylon, Other
Coating:
Nitrile

Country of origin
Vietnam
Packaging
1 pair in a bag , 120 pairs in a carton
Details

SIZE
COLOR
LENGTH
LENGTH
(palm)
LENGTH
(middle finger)
6 / S
blue
25cm
19cm
7.7cm
7 / M
blue
26.5cm
20.5cm
7.9cm
8 / L
blue
27.5cm
22.5cm
8cm
9 / XL
blue
27.5cm
24cm
8.1cm
10 / XXL
blue
28cm
25cm
8.2cm

Standards

Care Instruction
・ Protection against mechanical risks.
・ Do not use where there are chemical, electrical, thermal or entanglement risks.
・ The performance levels apply to the palm side.
・ Store in a dry place, away from the light.
・ Wash at 40 ℃ max.
・ No change in performance after 3 wash cycles.